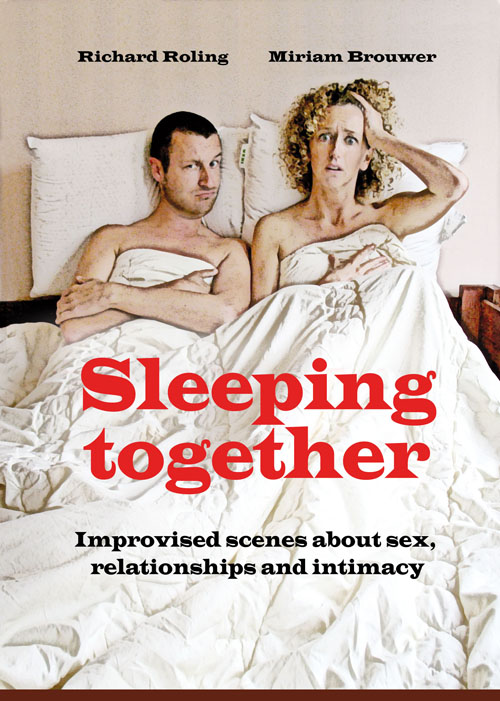 Richard Roling and Miriam Brouwer invite you to their bedroom. A show about intimacy, love and sexuality. Based on anonymous suggestions from the audience, scenes about relationships, flirting, dating and fantasies unravel…. Recognizable, romantic, hopeful and shameless.
Let's sleep together!
If you want to lean on me, I might fall."
– From 'Sleeping together'
This show was also performed at international festival 'Impro Amsterdam' and at Kiwi Impro in Koln, Germany.
We'd love to play this show at international improv festivals. Please contact us.
The Dutch title of this show is "Het bed in".