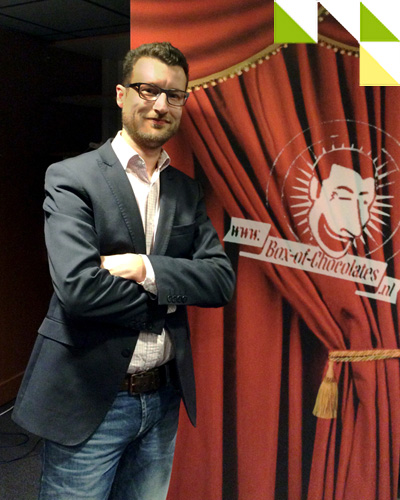 Ik ben Richard Roling. Ik train, acteer, presenteer en faciliteer.
Ik wil je verbazen, laten reflecteren, dingen anders laten doen. Dat doe ik door gedrag te spiegelen met theater of je aan het werk te zetten met creatieve opdrachten. En soms gewoon met gezond verstand.
Ik ben in te zetten bij verandertrajecten, communicatievraagstukken en teambuilding.
Life is like a box of chocolates,
You never know what you're gonna get."
–  Uit de film Forrest Gump
 Activiteiten: theaterinterventies in bedrijfsleven en zorgsector, trainingsacteren, workshops teambuilding en communicatie, storytelling, cultuureducatie.